How to play the game "Rapunzel Skin Care Game"?
When Rapunzel ran away from Gothel's tower, the wicked witch cast a spell on her! Now Rapunzel's skin is covered in warts, cuts and boils and she doesn't know what to do. Luckily, Flynn Rider knew you were an expert in magical skin care for Disney Princesses (very niche) and has brought Rapunzel to you. Use your skills and experience playing girls' games to restore Rapunzel to her beautiful self!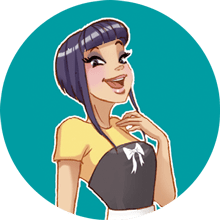 Rapunzel Skin Care is one of my favorites! We clearly have awesome taste! Come and play more of my fave rapunzel games!