How to play the game "Monkey Bread Game"?
What do you girls feel like eating today? Today we have something really mouth-watering on the girls' games menu: Monkey Bread! Monkey Bread is a type of cake eaten in for breakfast in the United States, made with sweet dough and covered in sugar, cinnamon and pecans. If you haven't heard of it before, don't worry: our chef Lorena will give you instructions so you can cook up your very own Monkey Bread in this great cooking game for girls. If you've played our other cooking games you'll know that it's a piece of cake – just follow the arrows that will tell you which ingredients you need to cook up this tasty treat. Read more
Start by mixing milk, water, butter, sugar and baking powder together in a measuring jar and stir everything really well. Next, add the flower and leave the mix to set. Add the nuts, sugar and cinnamon, then stick the mix in the oven to bake and your cake will be ready before you know it! Isn't cooking super easy with these girls' games?! Lorena will give you a score once she's tasted your Monkey Bread, so cook as quickly and as accurately as you can in this free breakfast game. If you want to tackle other delicious recipes and many more girls' games, just have a look around the site. Don't forget to tell your friends about all the cooking and baking tips you're picking up here!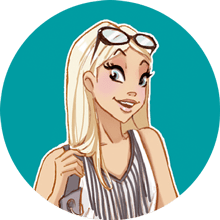 If you enjoyed Monkey Bread, you'll love these cooking games just like me!