How to play the game "Lambie's Flu Game"?
Noooo! Lambie got sick! She was playing in the rain for far too long. Lambie, what did Doc McStuffins tell you about playing in the rain without a jacket on? It's no wonder this cute little sheep got a cold! Follow the instructions on the screen to cure Lambie. You'll need to check her heartbeat first. Poor little Lamb!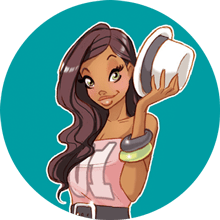 You're clearly loving Lambie's Flu - you should check out my pick of the best disney games!