How to play the game "Halle Berry games"?
Halle Berry has been in so many famous films, she's one of the most famous movie stars around! But she's only just got her first Halle Berry game on mygames4girls - the true sign of fame! In star games like this one, you can not only give your favorite star some new make up, but you can also dress them up to look fabulous! Read more
In Halle Berry games and other star games, you'll be able to give a complete makeover, from head to toe - it might be the closest you'll ever be able to get to a real hollywood star! Do a good job though, and she might just come knocking on your door for some make up or fashion advice!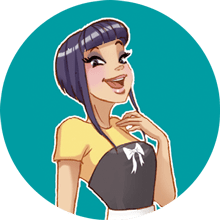 Halle Berry games is one of my favorites! We clearly have awesome taste! Come and play more of my fave makeover games!