How to play the game "Frozen Game"?
Girls, have you heard of the Snow Queen? She is the evil Queen from the movie, Frozen, and has plunged the kingdom of Arendelle into an eternal winter. Oh dear. This means that lots of animals are trapped in the ice! Lions, tigers, wolves, horses and more. So, our heroine, young Anna is on a mission to save these poor beasts from this terrible fate. Then, she must come face to face with the Snow Queen! Can you help her? Read more
Girls, you must have heard of Candy Crush. Well, this is kind of the same. You need to match balls of the same color in order to release the animals. Aww! Whenever an animal is set free, you'll move onto the next level. Be careful though, it's not as easy as you may think to fight against the power of the Snow Queen. Anna is so glad she's had you by her side throughout this mission. What an adventure!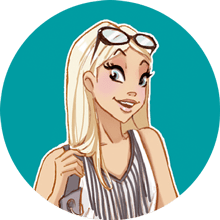 If you enjoyed Frozen, you'll love these frozen games just like me!