How to play the game "Find the next employee for this ice cream shop Game"?
Just like the name of the game suggests, the owner of the ice cream shop in this kitchen game is looking for a new employee to be able to make ice creams that are exactly what the customers order. While finding the ingredients and the decorations for these icecreams you'll need to keep looking at the model ice cream on the left hand side. This is the icecream that you need to try to copy exactly if you want to get the job - you'll need to get as close as you can to 100% success if you want to win this fun game for girls. Read more
The quicker you play this game for girls, the more customers you'll be able to serve, and the more money you'll earn. You'll also get paid more money if your icecreams are perfect, so be quick, but also be accurate. There is a practice and a real mode in this cooking game or restaurant game for girls, and we have lots more games for girls like this kitchen game, so have fun and leave a message below with your score or a message.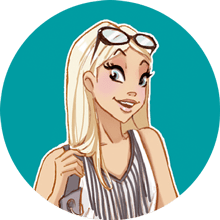 If you enjoyed Find the next employee for this ice cream shop, you'll love these ice cream games just like me!