How to play the game "Makeup Puzzle Game"?
In this makeup game you won't be giving anyone a makeover or restyling hair - you'll discover the trickier side of makeup! You need to memorise all the different tiles as you lift the cards and find their identical twin to pass each level. Work your way through brushes, eyeshadows, lipsticks and more to win!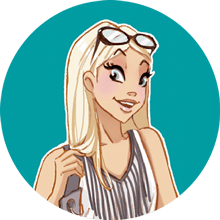 If you enjoyed Makeup Puzzle, you'll love these make up games just like me!