How to play the game "Elena Dress Up Game"?
Elena, Princess of Avalor, attends so many parties and balls that she seems to always be washing her clothes, and never able to find the ones she wants! That's just what's happened tonight. After several nights of royal attendances in Avalor, Elena has been invited to yet another dance! She's struggling to think of what to wear, so will you dress up Princess Elena for the dance tonight in Avalor?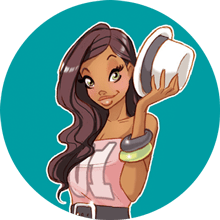 You're clearly loving Elena Dress Up - you should check out my pick of the best disney games!