How to play the game "Dora's Adventure Game"?
Dora the Explorer lives by the sea, it's a great place for seeking adventure! She was walking along with Boots the Monkey one day, who picked up a banana he found on the path. Then out of nowhere came an evil space monkey who kidnapped Boots! When Dora tried to save him, she was transformed into a baby! She's still determined to get Boots back though, can you use the arrow keys to help her through the platforms?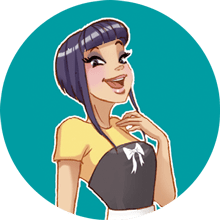 Dora's Adventure is one of my favorites! We clearly have awesome taste! Come and play more of my fave adventure games!