How to play the game "Delicious Thai Beef Salad Game"?
Sara is feeling exotic today. Her friends have come round to visit and have been dropping hints all day that they are hungry. What lazy friends she has! Sara doesn't mind though, she loves making people happy with her amazing recipes! As it's summer, she has decided to make a nice, refreshing Thai beef salad. Not only is this a healthy meal, but it's absolutely delicious! Mmm, don't you just love Thai food? Read more
Collect all the ingredients and then start cooking this tasty food. Uh oh, one of Sara's friends had to go home because she has a peanut allergy! There are lots of peanuts in this recipe, so you need to be careful Sara! There are some really amazing flavors in this recipe for girls, just look at all the different herbs and spices. Have you ever cooked for your friends before? Would you ever eat Sara's Thai beef salad? Tell us in the comments after playing this cooking game for girls!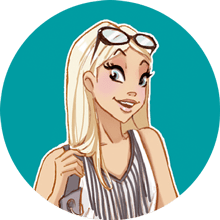 If you enjoyed Delicious Thai Beef Salad, you'll love these cooking games just like me!