How to play the game "Cooking Casserole Game"?
When winter arrives and the days get colder, we love warm up with a hearty stew or a good soup. In today's cooking games for girls we're getting ready for winter with a great recipe that's just perfect for a cold day: cassoulet. This French stew is a sort of casserole made with white beans, meat and vegetables. It's healthy and filling, but also delicious! Follow the instructions in this kids' cooking game and you'll be able to whip up a nice cassoulet in just a few minutes. Read more
Beans, onion, celery, carrot, garlic... lots of different ingredients go into making this delicious casserole. Do you like experimenting in the kitchen and trying out new recipes? You'll find loads of cooking and baking ideas in our girls' games, so keep browsing the site to see what's on the menu today. Have fun!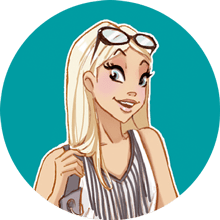 If you enjoyed Cooking Casserole, you'll love these cooking games just like me!