How to play the game "Cook Rice and Beef Game"?
Zulfia needs the help of all keen cooks out there! She wants to make a delicious meal of beef and rice for her new boyfriend, but it is too much work to do by herself...this is where you come in! In the free girls' game, you can help Zulfia prepare the ingredients and cook the recipe. Zulfia can be a little lazy, so you must be ready to work... Read more
Follow the on screen instructions to prepare this tasty meal in this free cooking girls' game. Once you know how to do this you will be able to impress your own friends and family, as well as Zulfia's boyfriend! Mmm, this food smells so good, we want to go try cooking this right now! Zulfia is really pleased with the results. Maybe next time she won't be as lazy and she can cook some food for us instead!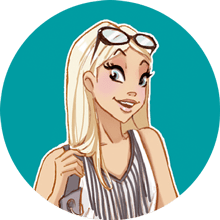 If you enjoyed Cook Rice and Beef, you'll love these cooking games just like me!