How to play the game "Bubbles the Powerpuff Girl Game"?
Look, it's Bubbles as a grown up! When she's not busy fighting the many villains of Townsville, she's busy burying her head in fashion magazines! How do you think she looks? We think she's looks a bit Manga. Dress her up in something cool and then design your very own background with an anime twist. Awesome!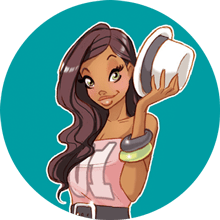 You're clearly loving Bubbles the Powerpuff Girl - you should check out my pick of the best character games!