How to play the game "Bedtime Slacking Game"?
Valerie's mother has been told by Valerie's school that this little girl is always falling asleep in class and not concentrating on the lessons! So tonight, Valerie has been sent to bed early. But Valerie has no intention of going to sleep! She's going to play! But Valerie's Mom could come in at any moment, so make sure she doesn't catch you!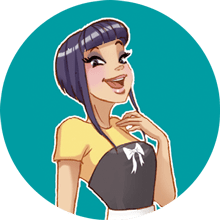 Bedtime Slacking is one of my favorites! We clearly have awesome taste! Come and play more of my fave slacking games!