How to play the game "Vegetable Memory Challenge Game"?
Hello, it's Lilou! We're having an organic fair today, so I've got a stall explaining some of my delicious organic vegetable recipes! Like my amazing carrot cake, mmm... But I was so focused on double-checking all my dishes and recipes that I've knocked over my box of vegetables and now there's artichokes, cucumbers, tomatoes and parsnips everywhere! Can you help me match the pairs of vegetables to get them back in order?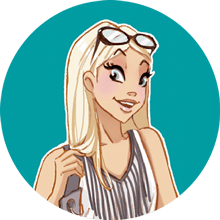 If you enjoyed Vegetable Memory Challenge, you'll love these food games just like me!