How to play the game "Baking Brownies Game"?
Are you a chocoholic? If you love chocolate cake, this cooking game is sure to get you licking your lips. Today you'll be learning to bake homemade chocolate brownies. Everyone loves brownies, so if you want to surprise your friends with a tasty afternoon snack, this is the recipe for you! Grab your apron and come and find out how easy it is to bake chocolate brownies with this great girl game. Read more
You don't need many ingredients to bake brownies: just butter, sugar, flour and lots and lots of chocolate! Follow the steps in this baking game for girls and once they're ready, you can decorate the brownies with different toppings and decorations to make them even more irresistible. Enjoy, and come back soon for more great recipes and girls' games!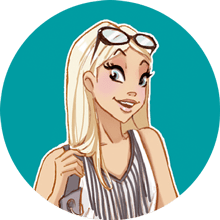 If you enjoyed Baking Brownies , you'll love these baking games just like me!