How to play the game "Three Little Pigs Game"?
Do you know the story of the Three Little Pigs and the Wolf who huffed and puffed and blew their house down? In this girls' game, you'll get to play with the Little Pigs as they protect themselves from the Big Bad Wolf once more. Only there's one slight difference in our version of the fairy tale... in this surprise game for girls, the pigs not battling one wolf, but more than twenty! Read more
In this girls' game the Three Little Pigs are safely huddled on one side of the river, but the nasty wolves are determined to swim across and gobble them up. Use your mouse to aim, then click to shoot the wolves with your bow and arrow. We know you're an expert when it comes to girls' games, so let's help these cute little pigs out before they end up as bacon sandwiches! Have fun playing with the Three Little Pigs in this fairy tale surprise game, and make sure you check out the rest of the girls' games on the site for lots more animal adventures!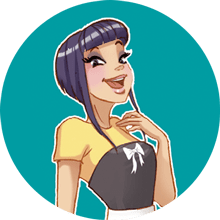 Three Little Pigs Game is one of my favorites! We clearly have awesome taste! Come and play more of my fave animal games!