How to play the game "The Treasure Cave Game"?
Oh no, this little guy has got stuck in a cave! A landslide has sunk half the roof of the cave, can you help him break free? You might as well make the most of your time in there and grab some jewels too! Watch out though, because if you walk into any huge rocks, they could crush you! Remember, your aim is to get to the door. Good luck!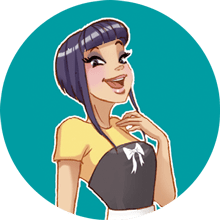 The Treasure Cave is one of my favorites! We clearly have awesome taste! Come and play more of my fave maze games!