How to play the game "The Pizza Boy Game"?
Harry would like to buy himself a car. He asked his parents for the money, but they told him that, now he's sixteen, he has to get a part time job... boo! Harry spotted that his local pizzeria were hiring a new delivery boy and as he loves delicious pizza he thought it would be the perfect job! We're not sure he's really prepared for all the hard work he's about to embark on though…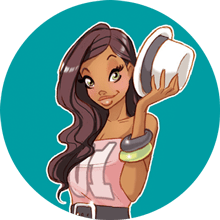 You're clearly loving The Pizza Boy - you should check out my pick of the best pizza games!