How to play the game "The Minion's Dentist Game"?
Did you know that all grandmothers have their very own minions, just like the ones in Despicable Me? They treat them very well though, and make them lots of snacks! Chocolate, lemon cupcakes, banana ice cream, vanilla cookies... the list goes on! They then let them play celebrity games all day long, instead of brushing their teeth! So, they are super spoilt, with terrible teeth! Read more
This little minion's grandmother has decided enough is enough, and has brought her minion to the dentist. Are you ready to step in and take care of this little guy's teeth? Look at all the tools and work out which one is used for what. Now what advice will you give to the minion when he hops out of the chair? Brush and floss every day!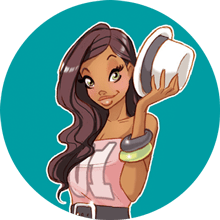 You're clearly loving The Minion's Dentist - you should check out my pick of the best minion games!