How to play the game "The Fruit Ice Lady Game"?
Come meet Sophie, the Fruit Ice Lady, and get ready to sell some slushie treats! It's not complicated, you just follow these simple instructions: add a spoonful sugar, a scoop of melon and some ice to a blender and push the button! Allow it to stand for some time to settle and then add some oranges and any other fruit you choose! Mmm, now it's time to sit back and eat it all up! Oh no, wait, you're supposed to sell them! We love eating all the colors of the rainbow, don't you?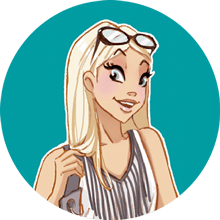 If you enjoyed The Fruit Ice Lady, you'll love these ice cream games just like me!