How to play the game "Puppy at the Vet Game"?
Miss Thomas was driving to work just like she does every morning, when she saw a tiny ball of fur running down the road! She didn't have time to stop her car in time, so she hit the poor thing at full force! Oh dear. She called an ambulance, and they just arrived at the vet's where you work! Ready to give some emergency care? Clean the wound, remove the small stones and stitch him up. Aww, he's still a little shaken up, but much happier! We think Miss Thomas should drive a little more slowly from now on, don't you?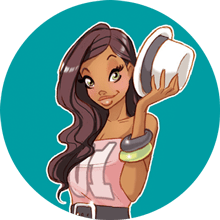 You're clearly loving Puppy at the Vet - you should check out my pick of the best doctor games!