How to play the game "Ozie Boo Game"?
Thanks to this girl game, you'll discover Ozie boo. These penguins are very cute and have lots of great adventures as the heroes of the Ozie Boo cartoon. The Ozie Boo live on the ice where there are also yetis. These monsters often have fun in the snow annoying the penguins. In this Ozie Boo game for girls, you'll have to throw the penguins as far as possible. Read more
To play free girls games like this, the yeti will hold a bat and when you click once, an Ozie Boo penguin will be thrown from the mountain. A second click during the penguin game for girls enables you to hit the penguin with your bat to send Ozie Boo as far as possible. Your best distance will be displayed on a panel so that you can try and do better each time. Remember to give your score in the comments at the end of girls games.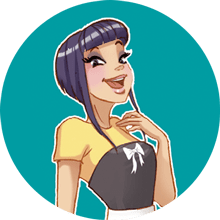 Ozie Boo is one of my favorites! We clearly have awesome taste! Come and play more of my fave shooting games!