How to play the game "Minion Dentist Visit Game"?
Many people are afraid of the dentist, and this poor little minion gets the chills just thinking about it! It's been years since he last had a check-up, and now he needs a good clean to get rid of those cavities. But, he is really scared! If he doesn't do something soon though, he's not going to have any teeth left! Good thing you're here to help him out. Can you give him a radiant smile? Read more
Now, let's take a good look inside this Despicable Me star's mouth... eugh! Black teeth, tartar, cavities and stains. You have a tool for every problem in your dentistry kit, and in this game, you're shown how to use each device. Be careful when removing the black spots...you need to move the hook towards the right. Girls, are you afraid of the dentist? Hmm, we wonder if the other minions are. We can't imagine they're more scared of him than they are of Gru...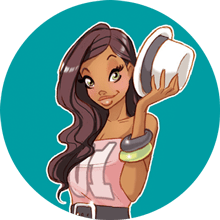 You're clearly loving Minion Dentist Visit - you should check out my pick of the best minion games!