How to play the game "Menu Mayhem Game"?
For this waitress game, you will have to guide your character around a restaurant using the arrows on your keyboard. When you see the customers arrive, you will need to show them to their table to take their order by pressing the space bar on your keyboard. You'll have to be quick to serve customers so that you manage before the time runs out! Don't forget the orders you get, and remember to pick up the items from the kitchen counter as soon as they're ready. You can also press the spacebar to see the list of drinks and dishes.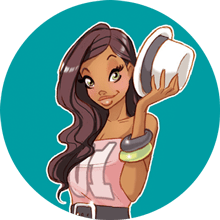 You're clearly loving Menu Mayhem - you should check out my pick of the best waitress games!