How to play the game "Adventure Island Racing Game"?
Welcome to Adventure Island, home to the world's craziest race! Any car can join in and the track is always changing - you never know what you'll get! Grab power-ups to overtake rivals, jump over obstacles and see how much air time you can get... without tipping over! You'll need your wits about you for this race!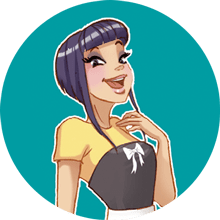 Adventure Island Racing is one of my favorites! We clearly have awesome taste! Come and play more of my fave racing games!