How to play the game "Jetpack Santa Game"?
Every Christmas, Santa Claus flies across the world on his magic sleigh, delivering presents to children on the most special night of the year. But Rudolph and the other reindeer are feeling tired, and have decided they want to stay at home this time! Santa has asked the Three Wise Men to help him out, but their camels are too old for the journey. Luckily, the friends have come up with a plan: they'll use the Turbo JetPack 3000 to travel across the world and give out gifts to all the girls and boys who have been good this year! In this fun Christmas game, you need to help Santa and the Three Wise Men fly across the sky, dropping lots of presents into the chimneys below. With your help, they're sure they'll be able to manage it! Read more
To begin this girls' game, first choose the character you want to play with. Next, press Z to send him shooting off into the sky with the Turbo JetPack 3000 on his back. The JetPack is powered by stardust, so as you drop the gifts into the chimneys you should also try to collect the stars from the tops of Christmas trees to fill up the engine. Just be careful you don't crash into them or into the roofs of the houses, or you'll break the JetPack and this online game will end! Happy Holidays!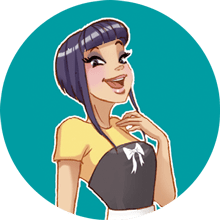 Jetpack Santa is one of my favorites! We clearly have awesome taste! Come and play more of my fave free games!