How to play the game "Giant Cupcake Game"?
It's not always good luck to rub a magic lamp you know. Michael found one this morning, When the genie appeared, he asked him for a lifetime supply of cupcakes. His plan was to throw the best party ever, with endless cupcakes! However, what did he get instead? One giant cupcake! Hmm, we think this genie needs a bit more training. The cupcake is ridiculously huge, and barely fits in the house. What to do!? Read more
Michael thinks he will still call his friends round to tackle this giant cake. Something like this doesn't happen every day! You can change everything about the cupcake as often as you like in this crazy cooking game. Such a giant cupcake should be absolutely perfect, we wouldn't want to waste it! Change the sponge, frosting, sprinkles and plate until you're happy with the color combos. Ah, is that the doorbell we hear? Let the cupcake party begin!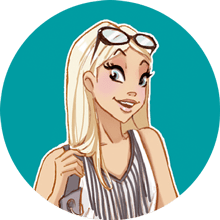 If you enjoyed Giant Cupcake , you'll love these cupcake games just like me!