How to play the game "Decorate a Girl's Room Game"?
'Your personality, your room.' That's what Beatrice's parents think, so they are letting her decorate her room any way she likes! A closet with hearts? Sure why not! Hmm, there are so many options that she can't quite decide. Can you help her decorate her bedroom? From the floors to the windows, everything is your choice!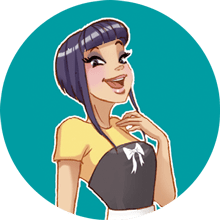 Decorate a Girl's Room is one of my favorites! We clearly have awesome taste! Come and play more of my fave free games!