How to play the game "Cooking Chocolate Brownies Game"?
Mmm...what is that delicious smell? Why it's your tasty chocolate brownies that's what! You're cooking up a storm in the kitchen today girl! Your friends are coming round for afternoon tea and these tasty treats will make the perfect accompaniment. Get to work! Read more
Follow the instructions on screen and start baking the tastiest, gooiest, chocolatiest (that's not really a word but you get the jist) brownies in town. Don't forget to add ice cream! Do you like chocolate? Our free chocolate games for girls are strictly for chocoholics, so you need a sweet tooth. Now, it must be brownie time, wait until your friends see how fantastic these look. Get 'em while they're warm! Don't forget to check out those games we talked about on mygames4girls.com.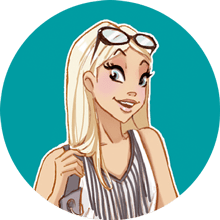 If you enjoyed Cooking Chocolate Brownies, you'll love these chocolate games just like me!