How to play the game "Balloon Pop For iPad Game"?
Blowing up balloons is only fun when you get to pop them, right?! But if it's someone's birthday, you can't exactly go around popping all their balloons. Plus you'd have to blow up so many to keep yourself entertained... there's a whole load of issues! Luckily, this game lets you pop as many balloons as you want, and even rewards you with points! The levels get harder and harder, so even a balloon popping pro may struggle...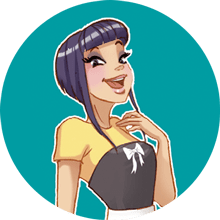 Balloon Pop For iPad is one of my favorites! We clearly have awesome taste! Come and play more of my fave birthday games!