How to play the game "Anime Puzzle Game"?
Puzzles are a really fun kind of girls games, and a way of testing your brain, and they're often called brain teasers, that need logic and attention. So in order to succeed at these, you'll have to place each piece in the right place to reconstruct the original image. In this girls game you'll have to glue the pieces together. If these pieces fit together perfectly, then the outline will disappear to make room for the image. Read more
Try timing yourself in this girls game each time you try and see if you can get better and better at it. You could even write a comment below to let other girls know how quickly you managed to complete the puzzle game. By clicking 'restart the puzzle', the pieces will mix up again and you can start the game over!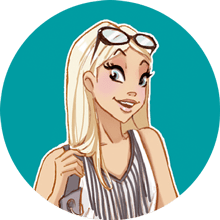 If you enjoyed Anime Puzzle, you'll love these jigsaw games just like me!