How to play the game "Angry Birds Mobile Game"?
In this Angry Birds mobile game, you need to guide the little birds trajectory as they fling themselves at the evil piggies defences. The piggies are well protected by steel, wood and rock, so you'll need to show the determination of these very angry birds by destroying the piggy walls in as few moves as possible! What level can you reach?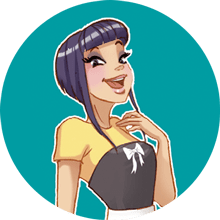 Angry Birds Mobile is one of my favorites! We clearly have awesome taste! Come and play more of my fave song games!