How to play the game "The Croods Game"?
We're traveling thousands of years back in time in this girls' game! DreamWorks movie 'The Croods' stars a prehistoric family of cavemen fighting for survival in a world full of dinosaurs, sabre-toothed tigers and deadly volcanoes. Come and meet Grug, the father of the Croods, in this free dinosaur game! Read more
In this fun game for girls you need to help Grug protect his family from their vicious enemies. Place the cavemen around the prehistoric village so they can attack the dinosaurs when they come by, and make sure none of them can sneak past and attack their families. Leave us a comment to tell us what you thought of 'The Croods', and check back soon for more girls' games with your favorite characters.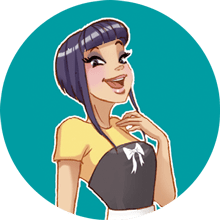 The Croods is one of my favorites! We clearly have awesome taste! Come and play more of my fave free games!