How to play the game "Doc and Dog Bubble Fever Game"?
When a mysterious disease spread throughout the world, a madcap scientist decided the time had come for someone to get inside the body and fight off those evil germs! Needing to stay behind and monitor the mission, the scientist shrank his dog, Turbo, with his shrink ray and sent him off in a flying ship to kill bacteria. Do you dare help this adventurous pooch in germ warfare?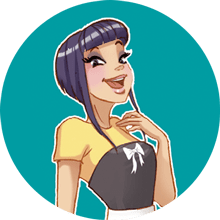 Doc and Dog Bubble Fever is one of my favorites! We clearly have awesome taste! Come and play more of my fave adventure games!