How to play the game "Thanksgiving Table Prep Game"?
Thanksgiving games are a great way to celebrate this family time of year. Lots of people all around the world celebrate Thanksgiving by having a great big dinner with all their family and friends. They cook turkey and have lots of other delicious food and drink to go along with it. Read more
In thanksgiving games for girls like this game, you need to help prepare for the big thanksgiving feast. Just click on each other icons along the top and you'll get to choose the item you like best, to complete the table set up. There's not just food to choose from, but also table decorations, cutlery and much more!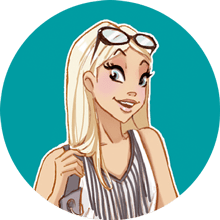 If you enjoyed Thanksgiving Table Prep, you'll love these cooking games just like me!