How to play the game "Minecraft Mobile Game"?
In the cubey world of Minecraft, a little monster is completetly lost! He fell into the strange block-filled land and now he needs to find his way home. He's terrified and is running as fast as he can, but you'll need to help him grab sweets and power-ups and avoid obstacles. You don't want this little fella trapped in Minecraft land forever!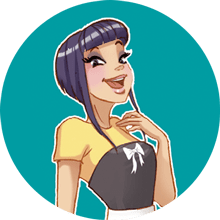 Minecraft Mobile Game is one of my favorites! We clearly have awesome taste! Come and play more of my fave monster games!