How to play the game "Snow Queen Makeover Game"?
Anna from Frozen wants to look great for the ball tonight. Everything is back to normal in the kingdom now, so her and Elsa can't stop celebrating! This would be fine, but guess what she saw when she looked in the mirror this morning? Heaps of zits all over her face! Eew. Let's sneak into Elsa's bathroom to borrow some of her fancy ice lotions! Kiwi masks, strawberry moisturisers...ah, that's better! Now, for the outfit. Which one do you think Kristoff will like the most?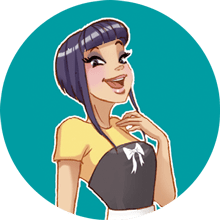 Snow Queen Makeover is one of my favorites! We clearly have awesome taste! Come and play more of my fave frozen games!