How to play the game "Selena Gomez Beauty Makeover Game"?
Attention all Selena Gomez fans! This girl needs your help! The pretty actress and pop star is in a little pickle in this celebrity game for girls. Apparently, Selena is taking a few weeks vacation after working so hard on her new album and music videos. The poor popstress was so tired and stressed that her manager decided to cancel her schedule for the next month in order to let Selena recover. Of course, Selena has been enjoying this time off with her friends and family, but now she really needs to practise her singing again! Read more
Her singing skills have become a little rusty, so Selena doesn't even have time to think about her beauty regime! In this celebrity make up game for girls, you need to give Selena an intense beauty makeover. She's been eating a lot of junk food the past few weeks and now her skin is a mess! Cleanse, tone, exfoliate and moisturize her face before applying her make up. Choose colors that will make this pretty girl's eyes stand out...they're her best feature! Of course, you'll also need to choose her a dress and some glam jewelry. Don't just make Selena look back to normal...make her look amazing in this celebrity makeover game!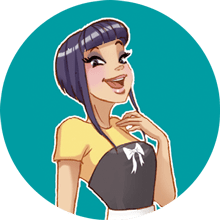 Selena Gomez Beauty Makeover is one of my favorites! We clearly have awesome taste! Come and play more of my fave celebrity games!