How to play the game "race game"?
In girls games like this fun game you'll need to pay attention and look ahead because you'll need to play with a dinosaur who must make a treacherous journey. In fact, Denver is the last of his race and he's all alone. So to prove he is the best, he's going to face another dinosaur in a marathon. Read more
Think about getting in position in plenty time throughout the race, so you don't fall over the hurdles. On the course, you can pick up things that you will earn extra points but most importantly, they'll increase your jumping power and speed of your race.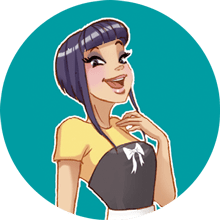 race game is one of my favorites! We clearly have awesome taste! Come and play more of my fave free games!