How to play the game "plane games"?
In girls games like this plane game, you'll need to use all your concentration and skill to pilot this airplane through the skies that are full of obstacles. You'll also need to try and collect as many points as possible in plane games. Use your mouse to guide the plane up and down along the course, but don't touch any of the thunder clouds. Read more
Can you make it all the way to the end of this airplane game? Test your friends to see how far they can get, and to see who can get the most points, and if you like this kind of games then you'll definately love our racing games, so check out our racing games section on mygames4girls.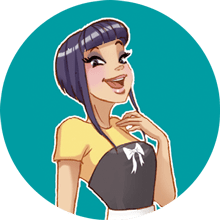 plane games is one of my favorites! We clearly have awesome taste! Come and play more of my fave free games!