How to play the game "Meal or No Meal? Game"?
Welcome to Andre's restaurant - the only place where you can bargain for your dinner...there is not a set price - great huh?! First choose the tray of food that you want to have. Once you've done that, pick six of the 25 trays that are left - then you'll hear the chef's dinner bell! He'll make you an offer now, of how much he thinks you should pay. You can accept his offer and the round is finished. but if you think it's too expensive, you can refuse his offer and carry on by selecting another 5 trays. The chef will then make you another offer and you can accept or reject it...and the game continues just like that! If you want to accept his offer, click on "meal". If you want to reject it and continue playing, click on "no meal"! Easy!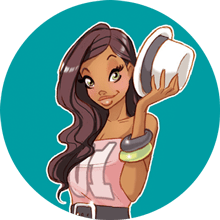 You're clearly loving Meal or No Meal? - you should check out my pick of the best cooking games!