How to play the game "maze game"?
This cute little worm lives in a tree where there are lots of delicious apples for him to eat his way through all day long! There is nothing he loves better than eating fresh, juicy red apples. The problem in this surprise game though is that there are many obstacles that he must avoid while trying to get to his apples. Read more
Using your mouse, guide the worm through the obstacles and out the hole at the other end. Then play more animal games or other free games here on mygames4girls.com.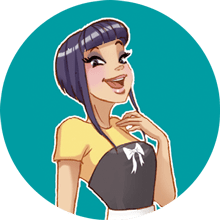 maze game is one of my favorites! We clearly have awesome taste! Come and play more of my fave animal games!