How to play the game "Marbles Game "?
Have you ever played marbles at school with your friends? Boys and girls have been playing with these colored balls of glass for years and years, and a little game of marbles is still a fun way to waste time between classes. Thanks to our girls' games, you can even play marbles alone at home - and there's no risk of losing any! Read more
In this puzzle game for girls, you have to match the colored marbles to clear them from the spiral as quickly as possible. Take aim and fire the marbles to make lines of three of more of the same color, just like in bubble blaster games. Make sure you clear away the marbles before they reach the end of the spiral in this puzzle game, or you'll have to start again. Have fun!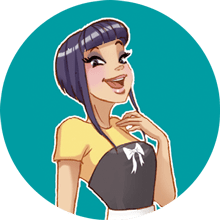 Marbles Game is one of my favorites! We clearly have awesome taste! Come and play more of my fave free games!