How to play the game "Making sandwiches Game"?
This is a great cooking game for girls. You've got to be really quick though! Read more
You need to try to catch all the tasty items that drop down the screen so that you can add them to your sandwich. But be careful to avoid all the horrible things that you don't want in the sandwich - if you catch 3 or more of those, you'll lose the game!
The bigger you can make your sandwich, the more points you'll get at the end of it! Every now and then the toaster will pop up slices of bread - if you're finished with your sandwich you can catch one and put it on top. But if you're not ready...just keep collecting more tasty ingredients! Careful though, if you keep building higher and higher, your sandwich might get too big and it'll fall over and the game will be over.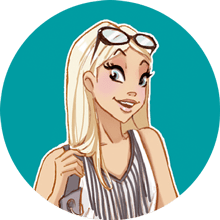 If you enjoyed Making sandwiches, you'll love these cooking games just like me!