How to play the game "How to Make Chicken Lazone Game"?
Rich is a car just like any other car. Well, apart from the fact that he has a date tonight and he likes to cook. Hmm. Rich would love to impress his girlfriend, the Little Red Corvette who lives next door. However, he struggles in the kitchen because, well, he has no arms. Can you help him cook a delicious meal? Read more
Rich would like to cook tasty chicken lazone. He's already brought the ingredients home from the store in his trunk, but he would like you to assist him when it comes to using them! Follow the arrows and use your mouse to click your way around Rich's kitchen. The recipe uses chicken, butter, garlic, chili and onions. Mmm, the food smells so great that Rich's windows are steaming up!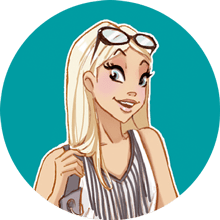 If you enjoyed How to Make Chicken Lazone, you'll love these cooking games just like me!