How to play the game "How to cook Sushi Game"?
Love Japanese food? If you're crazy about maki, sashimi and tempura, we have a treat for you in today's girls' games! Our friend Sakura works as a chef at a top Japanese restaurant, and she's going to show us how to make sushi rolls in this cooking game for girls. Wash your hands, grab your apron and let's get to work! Read more
If you've ever eaten sushi or maybe even worked in a sushi restaurant in our girls' games, you'll know that this delicious food is based on raw fish and rice and comes in all shapes and sizes. Follow Sakura's instructions and you'll soon learn how to make delicious maki rolls filled with cucumber and tuna. Mmm, sounds delicious! Why not ask your parents if you can try making them at home? Bet they'll be really impressed with all the things you can learn thanks to our girls' games!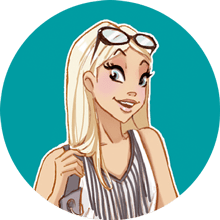 If you enjoyed How to cook Sushi , you'll love these cooking games just like me!