How to play the game "Hamtaro Game"?
Hamtaro the hamster loves playing games, and you'll love just as much, playing Hamtaro games! He's a cute little hamster, but he has a problem - he can't get all the way over to his home, on the other side of the big garden. And why can't he just cross the garden? Because the cat will eat him! Read more
To help Hamtaro in this Hamtaro game for girls, you need to move around the tubes, so that he can safely cross the garden without being eaten by the mean cat. You can also walk on the ledges and walls that are placed around the garden. Watch the clock though - if hamtaro goes out before your path is ready, the cats going to get him!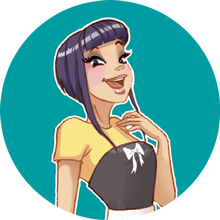 Hamtaro is one of my favorites! We clearly have awesome taste! Come and play more of my fave animal games!