How to play the game "Fun adventure game"?
In this funny game you'll need to use your keyboard to battle against all the plaque and other bad things in the mouth. Use the letters Z, X, C and P too destroy your enemies in this game, but try to make sure you use the right key for the right monster - look at the colors at the top of the screen. Z will destroy a red monster, X will destroy a green monster, C will destroy a yellow monster, and P will pause the game. Read more
You'll also need to use your space bar to jump, and don't forget to collect the little teeth along the way, which will give you extra lives.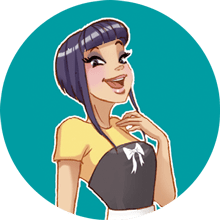 Fun adventure game is one of my favorites! We clearly have awesome taste! Come and play more of my fave free games!