How to play the game "Find the objects Game"?
Girls games like this one are a little bit tricky, so you'll have to pay attention! The aim of the game is to find all the objects on the piece of paper, before the time runs out. Some are quite easy to spot in this Find the objects game, but some are very tricky. Can you find all of them? leave a comment below to let us know! Read more
There are many puzzle games like this one on mygames4girls. If you like puzzle games, and other games where you need to think carefully and use your brain, then you'll enjoy playing the girls games that we have here for you!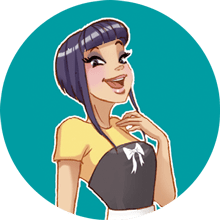 Find the objects is one of my favorites! We clearly have awesome taste! Come and play more of my fave puzzle games!